ObservIST's 4th Call Closed
3 of April, 2019
The 4th ObservIST call ended on March 22 with the submission of 19 practices distributed by 7 of the established 11 thematic fields:
Higher Education
Internationalization
Communication
Infrastructure
Processes and Quality
Human Resources
Research, Development and Innovation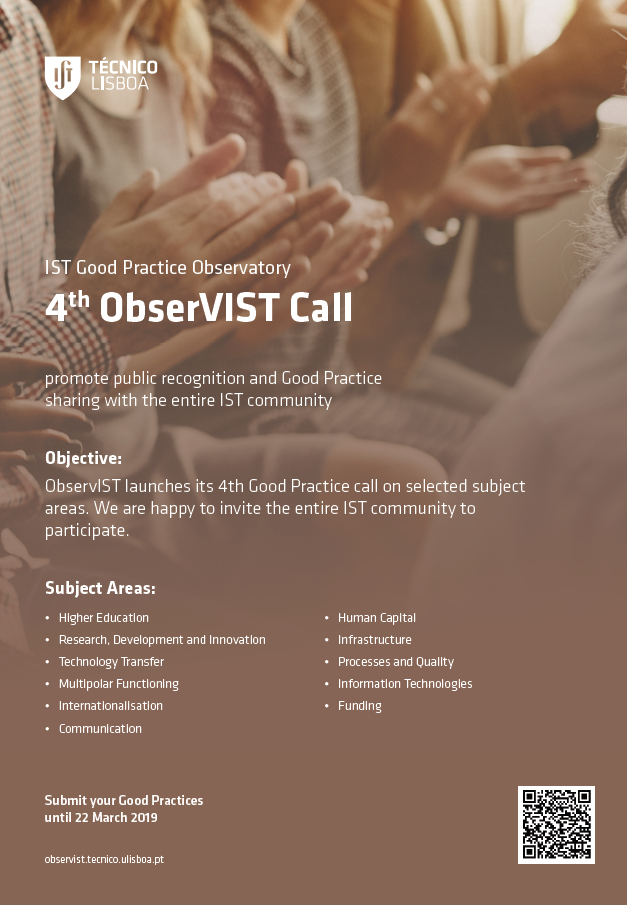 The submitted practices will be assessed by a panel of evaluators and afterwards a Meeting is planned for the dissemination of Best Practices identified in this 4th ObservIST call. Certificates will be attributed to the proponents of the practices evaluated as "Best Practices".
This event, scheduled for June 25th, aims to promote the recognition and dissemination of the institution's Best Practices within IST community.
Categories